As a parent of a tube-fed child, you're faced with many challenges when transitioning from enteral to oral feeding.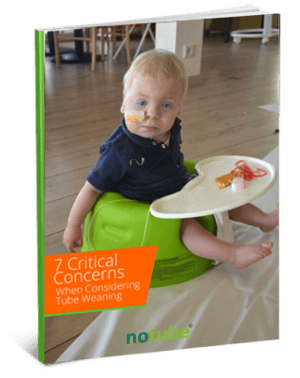 You're worried about your child's weight developement while tube weaning, how necessary medication will be given once there's no longer a tube or topics such as aspiration.
In this free e-book we will address these topics:
What if my child can't swallow liquid, pieces and crumbs?

What if my child vomits, aspirates and loses weight ?
Will my child need enteral support after the transition?

Will my child be able to take necessary medication orally?