Tube weaning (feeding tube removal) means transitioning your child
from tube feeding to independent oral eating.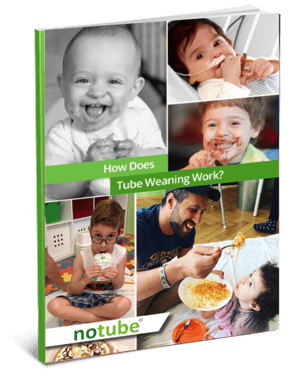 It is a complex task and might need professional help if learning to eat has not just happened "by itself" as you might have been told it would.
But, you don't have to do it alone. We're here to prepare you for this journey and guide you along the way whilst keeping your child under constant medical supervision throughout the whole process.
In this guide, we explain practically how tube weaning works, based on the success we've had with over 3,000 children.


In this free guide, you get:
An in-depth look at our six-step tube weaning process

Do's and dont's during tube weaning

A medical perspective on the relationship between tube weaning and appetite regulation

Advice on how to determine the appropriate degree of safe weight loss.