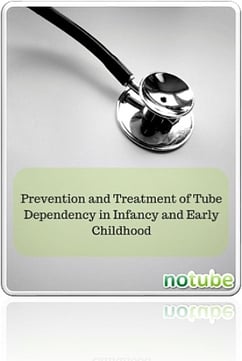 Tube dependency is recognized as an unintended result of longterm tube feeding in infants and young children. The condition involves disturbing side effects such as vomiting, gagging, and active food refusal. It prevents infants from making the transition from tube to oral feeding and from starting to learn to eat in the absence of any medical indication for continuation of enteral feeding.
The authors set up recommendations for the prevention of tube dependency and suggest guidelines for weaning tube-dependent children based on the results of the Graz program and satellite programs using a similar model.
In this article you will learn more about:
Pretube Staging
Tube Maintenance
Tube Placement
Assessment of Weaning and Priming
Procedure of Tube Weaning
Download the article to have complete understanding of prevention and treatment of tube dependency in infancy and early childhood.